Kenya's industrial powerlessness was captured in a popular slogan: "And yet we cannot make toothpicks.
However, James Kariuki, president of the China-Dubai Traders Association, which has more than 75,000 members, said it was not a rant.
Mr. Kariuki observes that Kenya has failed in not paying enough attention to micro, small and medium enterprises (MSMEs).
MSMEs, he believes, have been the driving force behind the growth of some of the world's most formidable economies and Kenya's reluctance to give them the attention it desires could be its greatest loss.
Although MSMEs are the largest employers in many low-income countries, they are threatened by a lack of credit, insurance and access to risk management tools such as savings, according to the World Bank.
Enterprise examines how the wrong priorities threaten the survival of MSMEs through the eyes of a person who has led and helped them for decades.
Focus on the base of the pyramid
Kariuki stresses that empowering small businesses at the bottom of the ladder is the surest way to ensure sustained growth in the economy.
"The cottage industries that are turning into big industries have anchored some of the world's economies which are very robust today," he says.
In a pyramid, where the base is a majority who run small level businesses – hawkers, shoe shiners, mom mboga, small store owners – having policies that favor such businesses leads to improvement in the whole chain of businesses that goes up, in what he describes as hair action.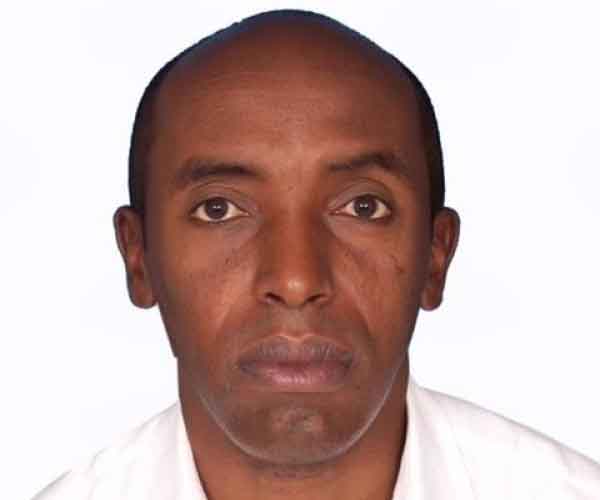 "A mboga mom who earns 200 sh a day will buy more goods if she has the power to make more money, and the business she buys from will earn more money and produce, or buy for sale, more. of goods and will employ more and pay more workers, in the same way with benefits at all levels, "says Kariuki.
Such accountability of those at the bottom, he notes, is different from one in which the government believes that building many highways attracts more vehicles. This model, however, forgets that millions are at the bottom and wallow in poverty. The success of those at the top of the pyramid could be affected by the tension at the bottom of the pyramid, which could continue to expand.
Kariuki says that although there is no clear definition of who is an MSME, companies that earn between Sh500 and Sh10,000 every day could be considered micro enterprises. Those above them, who have traders who may occasionally travel abroad to stock up on the goods they bring into the market, fall into the small business category. The latter is part of the China-Dubai Traders Association, which he heads.
He has been in business for as long as he can remember; he was barely 15 years old in 1985 when he started selling bread. Four years later, fit five and six, and going to college, he drove matatus for a living. In 1995, he started selling music cassettes in the city before rapidly changing technology drove him from the streets.
As he deepened into business, he made his forays into the Chinese market and began to import electronics. From 2003 to 2013, Kariuki lived in the Asian economic powerhouse traveling the world for business engagements long enough to earn a Platinum-For-Life card.
"There were a lot of small businesses that I thought I could connect to the Chinese market and the idea for this traders association arose out of the need to bring together traders who could benefit from their union membership," he says.
In 2009, the China-Dubai Traders Association was born.
"We were also looking for a way to negotiate cheaper tickets on the airlines we used regularly, and those who joined the union took advantage," he says. Traders also benefited from being guided through China and getting help to access the goods they wanted in different cities across the country; where goods were most readily available and cheapest.
Bridging the disconnect between government and traders
Kariuki believes that there is a disconnect between government and SMEs and that if the gap is not closed, a lot of damage will continue to occur.
"Sometimes the government makes plans that ring a bell. But these decisions do not benefit SMEs, because the implementation is poor. The people sent to implement it mess things up, "he says.
Micro-entrepreneurs contribute a huge portion of Kenya's taxes and gross domestic product (GDP), with well over 80 percent of employment opportunities in the country in this category.
"The lack of recognition of micro-entrepreneurs is widespread in national treasury and commerce records, which is also reflected in all branches of government, the inclusive national assembly and other agencies. Such an attitude leads MSMEs to distrust or distrust government initiatives, a situation further exacerbated by years of promises made but barely kept, "he says.
He recalls a time in 2017 when, he says, many people who imported goods from the East completely abandoned their businesses after the government, in an attempt to crack down on counterfeits, overworked and crushed whole containers just because of a small part of unwanted goods.
"Due to the delays in customs clearance at the port, people suffered losses and abandoned the business."
The failure to adequately represent small business in government, he says, has left members of government blind to what is going on here.
Laws that kill the poor
Kariuki notes that high taxes, which has led to rising prices of goods, hamper the growth of small businesses.
"Take the example of a roadside cook or the owner of a small hotel. The price of cooking gas goes up, but it cannot increase the prices of food for fear of losing customers. He ends up having a lower quality of life and probably even takes his children to a less prestigious school, "he says.
Tenders have also eluded deserving businessmen, he says, where honest entrepreneurs often face obstacles in their search for tenders.
He says the implementation of policies is the biggest problem in the country.
"The ministries of trade, finance and internal security are, in my opinion, the most important in the country. They are not present to define the right policies, and those defined from these senior offices face an implementation problem. "
Kariuki says the hawkers, who are entry-level micro-traders, depend on imports, buy from stores that have imported, and make little profit.
Access to credit, which has long been cited as a problem facing SMEs, has been an eternal thorn in the flesh, says Kariuki. Banks have lent to blue-chip businesses and the government, with most of the small traders left behind to collect leftovers from unregulated lenders and shylocks.
Added value and cost of transport
Kariuki also says that our failure to add value to products makes it impossible to optimize the benefits of our products.
"In Kinangop, a lot of people grow potatoes. These could be transformed into crisps in industries located near farms. Some of these roads to get to farms are terrible, and transportation in general is very expensive in Kenya. Such crisps could be made in convenience areas, even allowing Kenya to export, "he notes.
Kariuki says that just a few years ago, a 30-ton or 40-foot container cost $ 2,500 (Sh 270,000) from China to Mombasa, and Sh 100,000 from Mombasa to Nairobi, a considerably short distance for that amount. .
Another obstacle to the successful establishment of cottage industries is the mess of Kenya Power, he said, with very expensive electricity in the country and with widespread rationing.
For farmers, Kariuki believes that agricultural inputs should be subsidized to reduce the cost of production, which will lead to higher yields at lower prices.
"Or how can you explain that rice coming from Pakistan, traveling to Mombasa, all duty paid, and even after transport to Nairobi remains cheaper than Kenyan rice?"
Kariuki thinks people should shy away from obsession with real estate and build sheds for small traders.